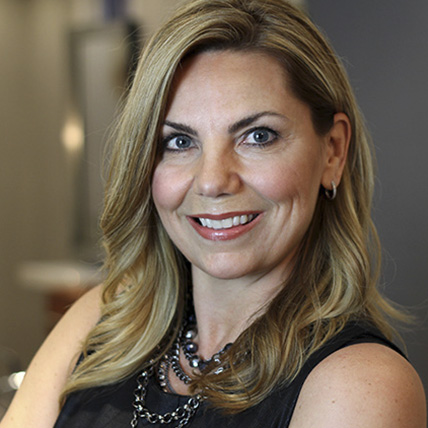 Jana Cesarano, Owner/Creative Director

Jana started her career as a hairstylist more than 25 years ago, after attending Brunos School of Hair Design in Toronto, following a passion for hair styling and fashion she had as a young girl. As a hairstylist in Toronto for many years, Jana met her partner and husband Tony while working together at Hair Dynasty.
Jana continues to enjoy honing her skills on a regular basis by taking advanced classes. Learning from masters like Angelo Seminara, Anna Pacitto and Daniel Benoit have been both amazing and enriching opportunities. She believes that you never stop learning and growing as a hair stylist.
"My philosophy in styling hair is pretty simple….always do great work that I can be proud of and make the client look fantastic!"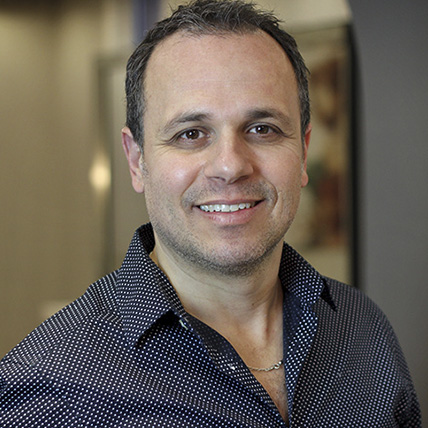 Tony Cesarano, Owner/Creative Director

Tony was 16 years old when he decided to follow in his brother's footsteps to become a hair stylist. More than 25 years later, he hasn't looked back. After graduating from Marca College in Toronto, he went to work with the first of many mentors in his long career, which includes competing in hair competitions and working backstage at hairshows.
Tony's precision cutting techniques and artistic abilities are only some of the things that make him such a talented hair stylist… as his clients know so well.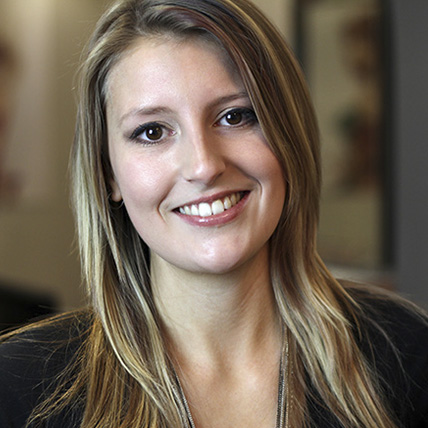 Toni Mcbeath, Senior Stylist

Toni arrived in North Bay by way of England, and while in her senior year of high school decided to pursue her interest in hair styling by doing a co-op at Vida Salon, in conjunction with Modern College of Hair Styling. That was nine years ago, and since then Toni has become an extremely talented and driven stylist, who has gained valuable experience and exhibits high levels of client care.
For the past three years, Toni has been in the Space Specialist program in Toronto with Davines educators. This helps her to keep up to date with the newest trends and products within the company, and also to bring that knowledge back to North Bay and share with staff and clients at Vida.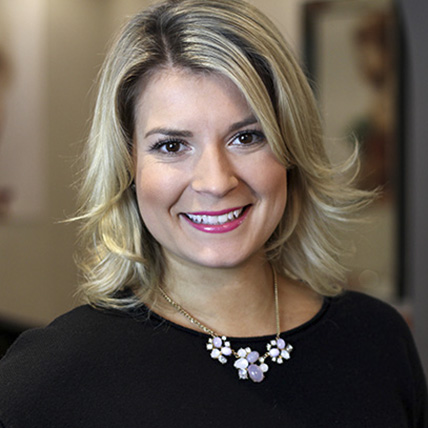 Melissa Koprash, Stylist
Melissa traveled with Disney on Ice as a figure skater for 8 years across the globe, where she gained many invaluable experiences. While traveling she found her passion for hairstyling, and after retiring from Disney, Melissa stayed in Toronto to attend The Aveda Institute and after graduating, worked at Civello Salon in downtown Toronto.
After moving back to her hometown, Melissa joined the Vida Salon team where she will continue to build on the skills she has learned to date, including travelling to Toronto for advanced education. Her enthusiasm and keen interest in doing her best for her clients is appreciated.
New Talent
Lead by creative directors Tony and Jana, our newest members of the Vida Salon team receive ongoing education and hands on training while offering clients the Vida standard at entry level pricing.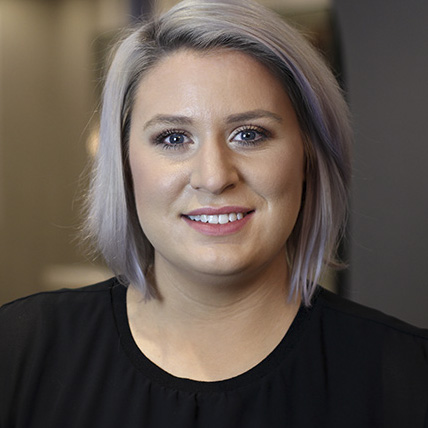 Ashley McLaren

North Bay native Ashley moved to Barrie to complete her Bachelor of Fine Arts degree through Thompson Rivers University (Kamloops BC) affiliate Georgian College. After graduating, a job with MAC cosmetics as a freelance artist, then Shoppers Drug Mart (cosmetician) brought about a passion for the beauty industry.
After graduating from Modern College of Hairstyling, Ashley has been a member of the Vida Salon team since 2015. With her passion for the beauty industry, along with her great sense of humor and willingness to always learn and do it better, Ashley will go far in her career at Vida.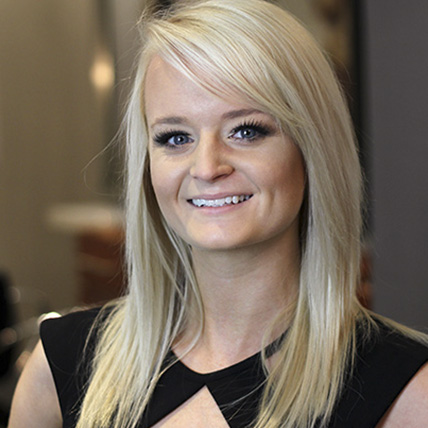 Shania St.Pierre Carriere

After enrolling in the nursing program at Canadore, Shania found that her true passion was instead healing through beauty. As the resident jokester, she is always ready to share a laugh or a "fun fact". After a chance encounter with Tony at Spring Hairfest 2015 as a contestant in a cutting competition, Shania was approached to visit Vida Salon. Upon graduating from Modern College of Hairstyling and Aesthetics, Shania joined the Vida team, and continues to advance her skills as a stylist by learning on the job, and by travelling to Toronto regularly for education.
Front of House
This is where the Vida Salon experience begins: warm greetings, beverages and treats, scheduling and client communication, small details and much more. Our Front of House staff is here to welcome you to the Vida Experience your first time and every time.
Amber Roelke, Front of House
North Bay native Amber is mom to Leighton, and is excited to be expecting her second child in May! The Vida salon family keeeps on growing! While Amber is one of the newer members of our team, she fits right in and is pleased to offer her services to our clients. Amber is currently off on maternity leave, awaiting the arrival of her second baby, a little brother to sister Leighton. We wish Amber and baby the best !